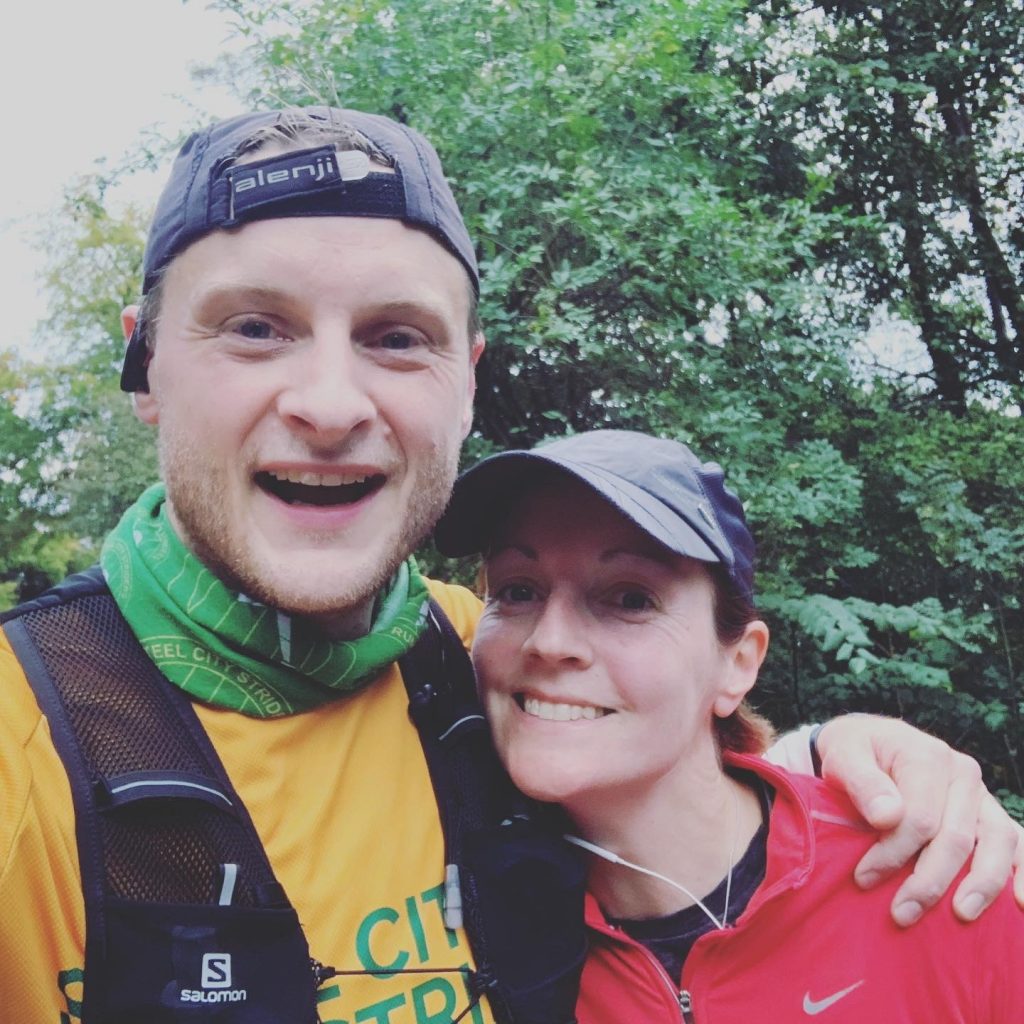 Hello and welcome to our little corner of the internet, it's great to have you hear and we hope you find our content useful.
Our running journey really started in 2015. But our story starts even further back when we met at University in Sheffield in the early 2000s. After going our separate ways upon graduation in 2003, fate somehow brought us back together through running. 
Through a simple comment on every's favourite running social network, Strava, we reconnected. As we lived two hours apart, our weekends involved a hotel somewhere in the middle, perhaps the local parkrun and a good pub or restaurant. 
Skip forward to now and to date we have completed 5 London Marathons between us and countless other parkruns, 10ks and half marathons. Along the way we picked up two amazing children and bouncy springer spanial who often come along for the ride in our running buggy. 
We are not elite runners by any stretch of the imagination but love the outdoors, getting great exercise and the buzz of the odd event. 
Mark is a University Lecturer in Events Management and Run Director at our local parkrun (Millhouses). I recently completed my Leadership in Running Fitness (LiRF) from English Athletics. This allows to plan and lead groups for my local running club.
Paula has a degree in Sports and Exercise Science from Sheffield Hallam University. She now teaches secondary school P.E. and has numerous coaching qualifications in a variety of sports!